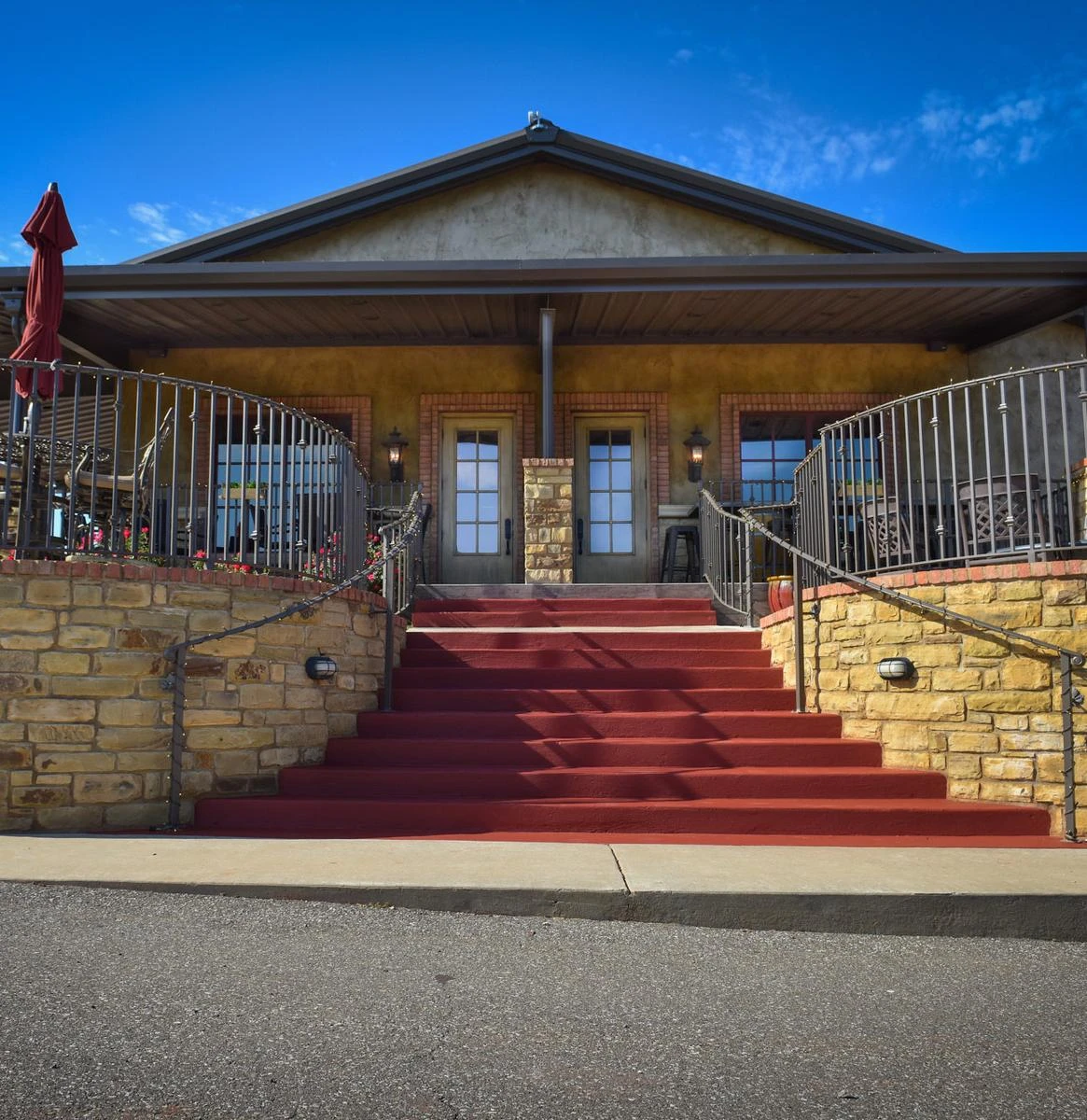 An Oklahoma Wine Tasting Experience Unlike Any Other
Since its inception in the Summer of 2012, the Winery at Clauren Ridge has striven to provide not only the best wines Oklahoma has to offer but also the best wine-tasting experience. Over-looking our young vineyard, you will find our covered veranda and patio relaxing and the perfect place to spend an afternoon wine tasting. After finding your favorite wine, or if you already have one, you may wish to forgo the tasting and just enjoy a glass or a delicious wine slushy. We also have a menu of appetizers to complete your experience.
Wine Tastings and Wine Enjoyment

Friday & Saturday: 10:00am – 5:00pm
(Food orders in by 4:15, Last pour 4:30pm, gate closes to the public promptly at 5:00pm)
Sunday: 12:00pm – 5:00pm
(Food orders in by 4:15, Last pour 4:30pm, gate closes to the public promptly at 5:00pm)
Our friendly and informed staff is more than happy to assist you with selecting wines to taste.  We offer 10 to 12 wines, all produced and bottled here at Clauren Ridge. The wine tasting is four wines of your choice. Groups of 5 or more receive a "group tasting" of 5 of our most popular wines that we choose for you.  We also offer glasses of your favorite wines, delicious wine slushies, and a selection of tasty wine mimosas to enjoy while relaxing on the veranda. We also have some seating inside in case of rainy or cold weather. With varietals ranging from the classics like Cabernet Sauvignon, Chardonnay, and Sweet White to the relatively obscure such as Vidal and Whiskey Barrel Syrah, you are sure to find the wine you will love.
*** We even won an International GOLD medal in 2018 for our Tastefully Sweet Peach Watermelon. Ask for a taste!  We beat all entries from California and entries from every country on the planet. Taste Peach notes on the front with Watermelon on the finish. Very unique!
**Reservations only required for groups of 5 or more**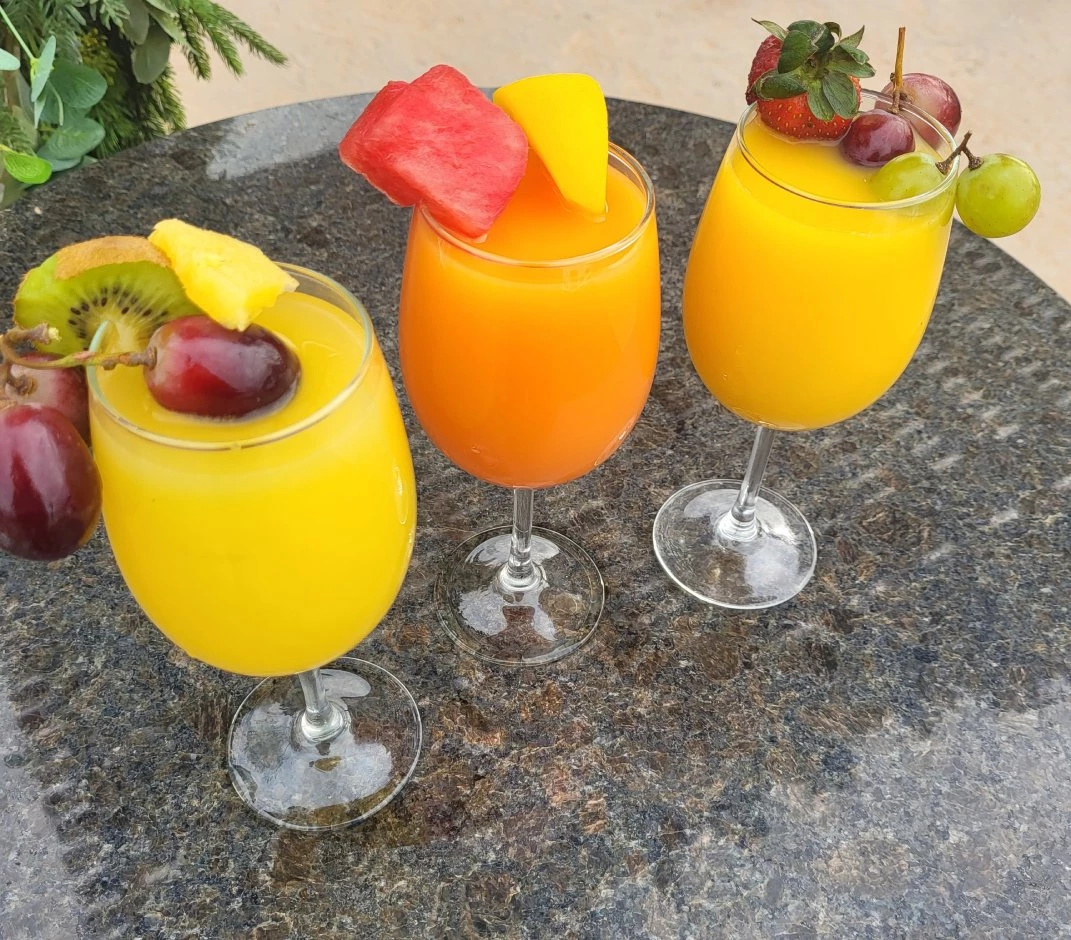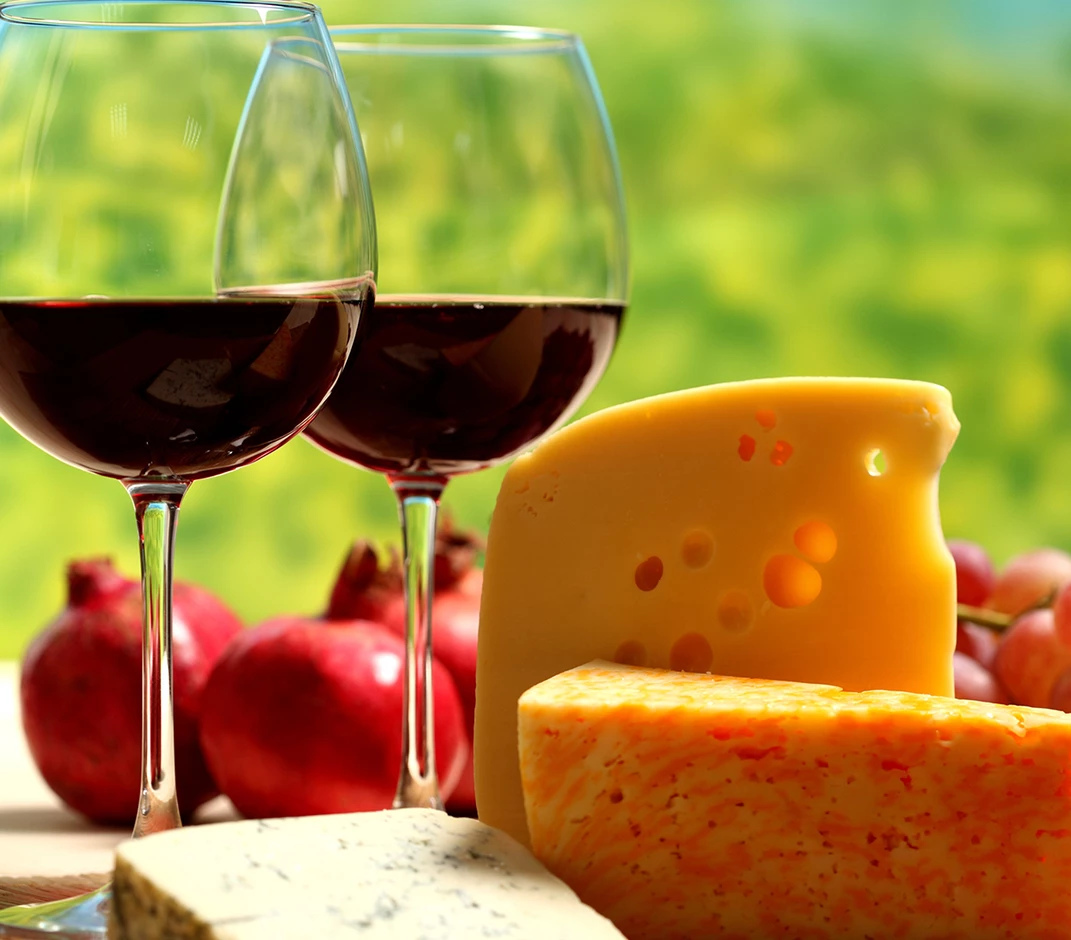 Wine Tasting Menu
Select four different varietals to get the most out of your experience with us. Wines are also available by the glass to enjoy here or in bottles and cans to go!

Tasting  — $7.18
Includes 4 (1.5 oz) wines of your choice.
Wine Slushies — $7.66
Choose from our 3 fruity flavors
Wine Mimosas  —$7.66
Choose form 4 flavors
Glass of Wine — $12.95
Dry & Sweet

Glass of Wine — $7.66
Reserve
Bottle of Wine (Dry) — $15.99
Bottle of Wine (Sweet) — $17.99
Bottle of Wine (Reserve) — $17.99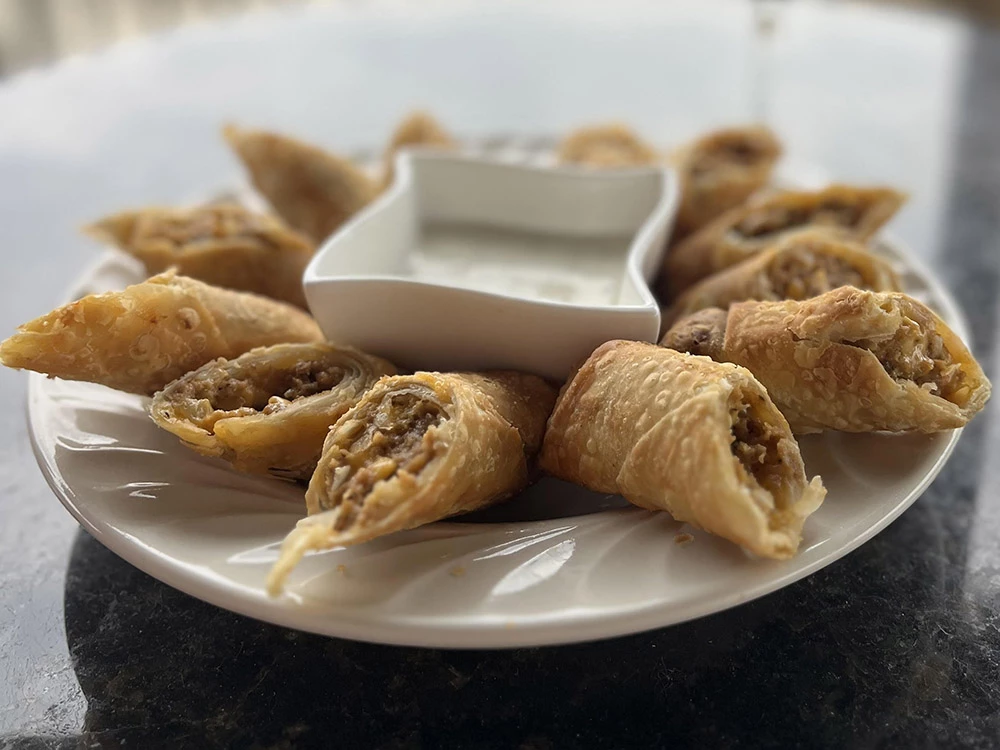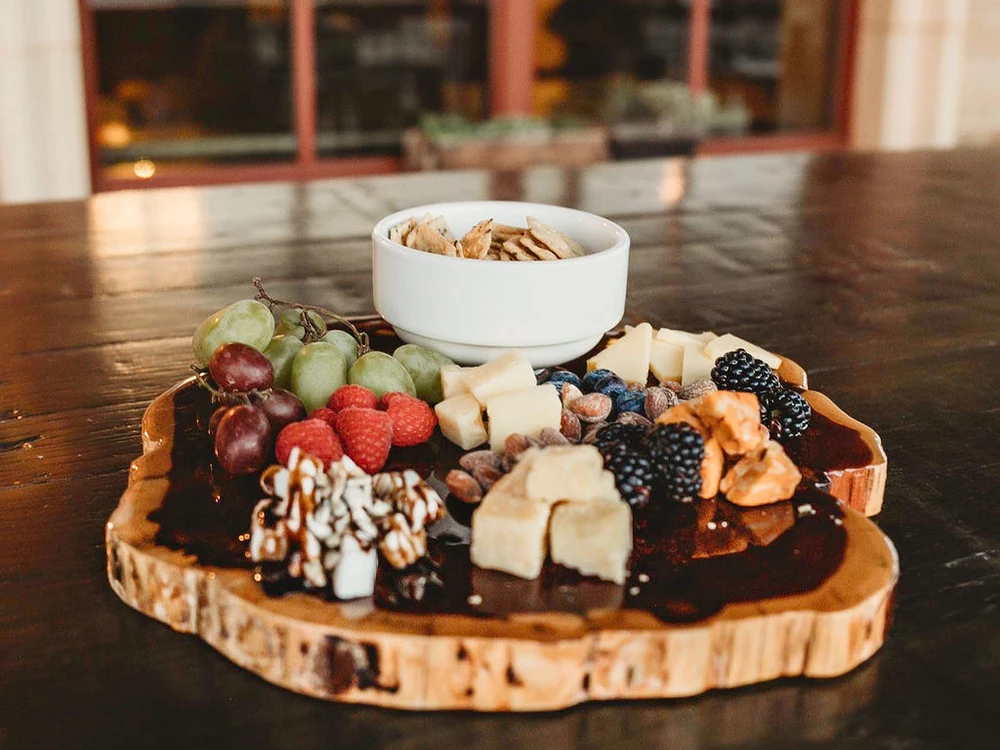 Appetizers to perfectly compliment your experience
Charcuterie Board  — $20.95
Gorgonzola & Fig Crostini —$14.95
Artichoke Dip  — $12.95
Bacon-Wrapped Olives  (6) — $12.95
Cheeseburger Eggrolls — $!2.95
Chicken Nuggets  — $12.95
Toasted Mozzarella Sticks — $12.95
From the grape to the bottle, Clauren Ridge actively participates in every step of the winemaking process. With acres of mature vines and a fully equipped winery, our winemakers have control of every step of the winemaking process. This high level of control for an Oklahoma winery allows for a product that is truly unique. Our large fermentation room is accented by large Fermentation tanks that give guests a glimpse into the world of winemaking. Dozens of functional oak casks line the walls of our rooms downstairs, and these, along with the full Production Building, can be seen during a scheduled "Tour with the Winemaker."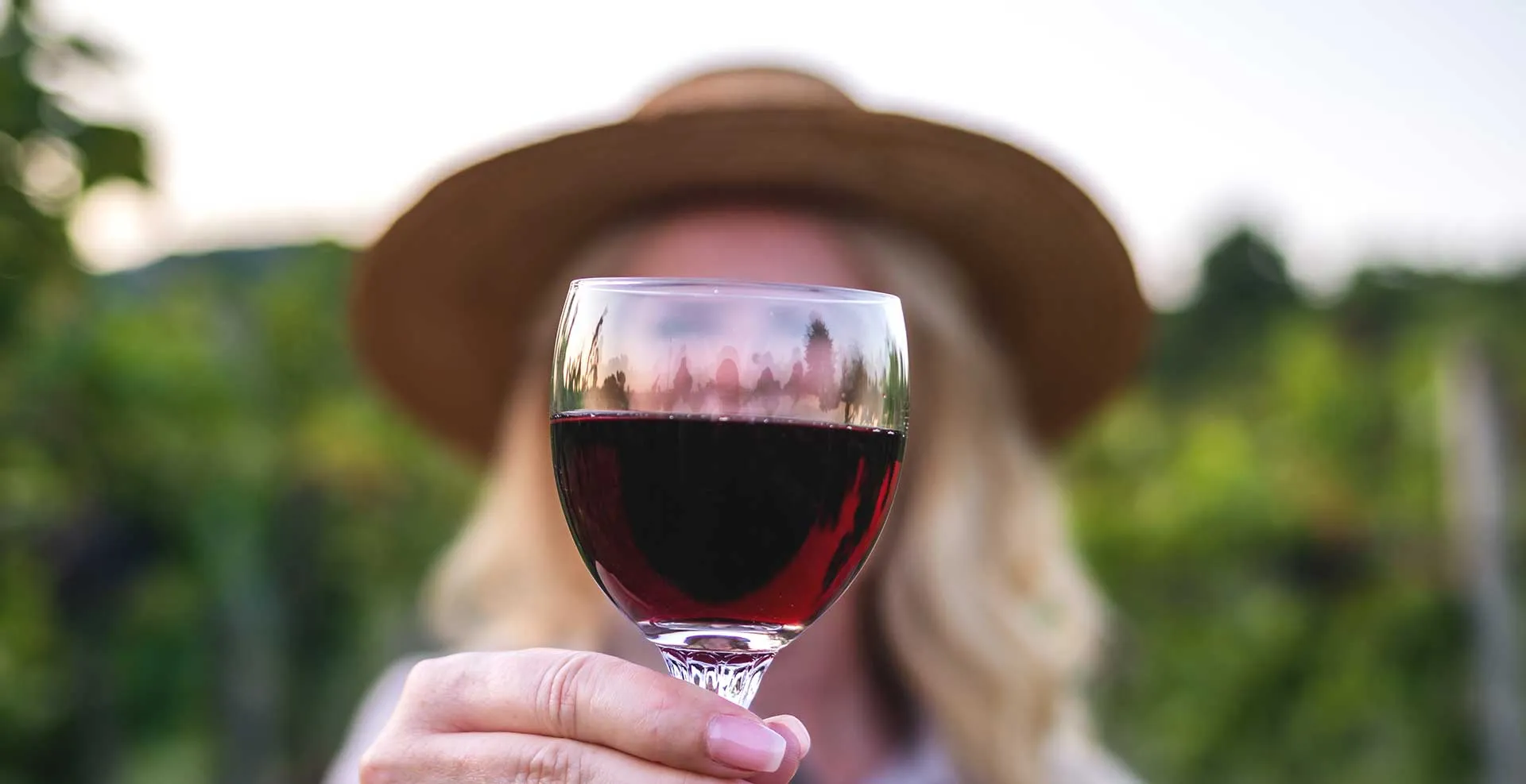 Get the latest news from Clauren Ridge.
---
By submitting this form, you are consenting to receive marketing emails from: Clauren Ridge. You can revoke your consent to receive emails at any time by using the SafeUnsubscribe® link, found at the bottom of every email.
Emails are serviced by Constant Contact